We have the right products, great prices, and excellent service to keep your archery game on target.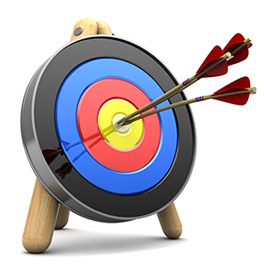 FREE SHIPPING
Receive Free Shipping when you spend over $200 online.
SAVE BIG
We offer the best online prices online for archery products.
BEST CUSTOMER SUPPORT
Should a problem arise you can rest easy knowing you're in good hands.
Brian, the owner of Humphries Archery goes through and discusses how to wax your bowstring and ho
Brian Cook and family go to Africa on a 10 day hunt and safari, after seeing Dax Shepard and Kris
Brian, the owner of Humphries Archery walks you through the basics of how to sight in your bow. F
Brian Cook of Humprhies Archery gives a quick review of the 2016 Mathews Halon 6. He explains a f
We take you on a short video tour of our newest location in 2015. The Salt Lake City Utah locatio
Quick video tour of Humphries Archery in Pueblo Colorado. See the main range, youth range, Techno
First look a the all 2015 Mathews Monster Wake compound bow from the American Fork Utah location
Full Review of Ripcord s new Ace micro adjust fall away arrow rest. From Humphries Archery Februa
A quick out of the box review, on the 2015 Carbon Turbo.
HTR 2015 out of the box review! Nothing fancy just a quick first impression!
Team Humphries wearing Asat camo! Called in Elk to 2 feet!
IBO bow test results! And reality with a hunting arrow.
Team Humphries and there tour stop in Phoenix Arizona, pop up 3 D archery tournament held inside
Humphries Archery, travels South with COA Christian Alliance Outfitters out of Texas in search of
Humphries Archery out of American Fork Utah tours several western States partnered with the Inter
www.humphriesarchery.com 3d archery shoot, pop up tour 2012, Denver Colorado, International Sport
Contact us, we're always happy to help.  We are your #1 source for archery products.